Why choosing Spoolex?
Spoolex is an human size and flexible company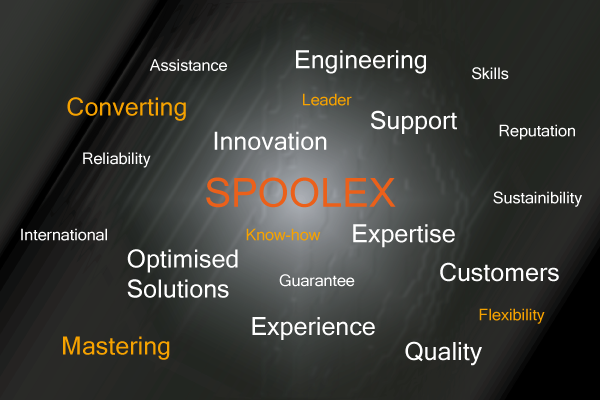 Why working with Spoolex?
Work with Spoolex and take advantage of experienced and skilled integrated teams to support you during all your web converting machines project: from the most simple to the most sophisticated, from engineering to full production. Indeed, our processes and products expertise, enables us to gained a strong reputation all over the world. Thus, we are leader on technical applications where quality and solutions sustainability are difficult to achieve.
Working whit us and be sure to:
choose the most adapted solution to your needs
invest in reliable equipment
be supported by teams who fulfil its commitments unless the machine completes your requirements!
Why working for Spoolex
Working for Spoolex means to join a sustainable and exportating company and leader on its different technical markets. Local industrial flagship with a strong innovation capacity, Spoolex offers its employees a positive involvment dynamic with personal growth opportunities.
You want to join united and warm teams? You want to manufacture web converting machines? You would love to work for an innovative company? Don't search anymore! Spoolex invests for the future and for its employees. Contact us right now, we always search for new talents.